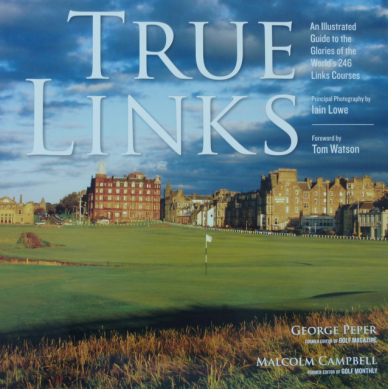 Titel: True Links
Författare: George Peper & Malcolm Campbell
Ett referensverk på 300 sidor som alla linkslovers måste ha i sin bokhylla – förord av Tom Watson som inleds med "I love links golf…". Innehåller samtliga äkta linksbanor i världen. Här finns definitioner och skapare samt en indelning av alla linksbanor i kategorier:
The Crucible, The Icons, The Classics, The Exotics, The Moderns och The Future.
Totalt 246 linksbanor kvalar in i True Links – av dessa finns 210 på Brittiska öarna och Irland. Efter 2013 har LINKS75 spelat hälften.